Effective & Long Lasting Pain Relief
Physical Therapy is not the same everywhere you go. At Valeo we specialize in treatment programs with proven results to get our patients better as quick as possible. Our revolutionary treatments will promote a fast recovery and fill return to daily activities. We use advanced methods to unlock the healing potential within by targeting the source of the pain for long-lasting results. Even if you have tried other treatments and therapies, we offer programs that are right for you, and are proven to be the MOST effective for people suffering from:
Benefits of Our Programs:

1. Reduced pain
2. Start seeing immediate results
3. Learn how to avoid future problems
4. Live life more enjoyably
5. Return to a more active lifestyle
6. Sleep better
7. Increased flexibility & movement
8. Improved core stability
---
Physical Therapy In Houston
Physical Therapy In Houston is Being Redefined!
Revolutionary pain relief treatments that work immediately are available only at Valeo Physical Therapy. You will love that it is gentle and very affordable, whether you have insurance or not.
Physical Therapy in Valeo is not the same everywhere you go. The Valeo Physical Therapy team is caring and compassionate yet we are the best at what we do. The programs being offered here by our licensed physical therapists range from pain relief, joint replacement, athlete training and workers compensation. You'll find some of the best physical therapists Houston has to offer, and you'll find physical therapy services not being offered by other facilities. If you are looking for a physical therapist in Houston that will provide fast pain relief or to improve the quality of your life, we guarantee you will find the best physical therapist at our facility. Some of the reasons Valeo Physical Therapy is unlike any other lies in our caring staff and revolutionary pain relief procedures. We truly are the experts in relieving pain and improving the quality of life for our patients. Call today and get a free screening to determine if we are the right place for you.
Physical Therapy In Houston
(c) Copyright 2013 valeopt.com
Valeo Whole-Body Cryotherapy is Freezing!
More to come…
Check out this video from Nike.
1) Who developed this technology?
Whole body cryotherapy was originally developed in Japan in 1978 for the treatment of rheumatoid arthritis, and the benefits have been studied and refined in Europe since that time. 
2) When was whole body cryotherapy developed?
Whole body cryotherapy has been used in Europe and Japan for more than three decades. Multiple research studies have been published in medical journals about the effects of whole body cryotherapy, and in many European countries the treatments are covered by medical insurance policies.
3) How does it work?
The Cryosauna uses gasiform nitrogen to lower the client's skin surface temperature by 30-50 degrees Fahrenheit over a period of two-three minutes. The skin reacts to the cold and sends messages to the brain that acts as a stimulant to the regulatory functions of the body. It produces the scanning of all areas that may not be working to their fullest potential. The skin exposure to the extreme temperatures also triggers the release of anti-inflammatory molecules and endorphins.  
4) Is it safe?
Yes. Single person direct injection and multi-person walk-in cryochambers have been used for the past 30+ years without any severe adverse reaction ever recorded.  Problems have only arisen if a client steps into the machine with wet clothing, especially wet socks, as water will freeze immediately at these temperatures. The advantage of the single person chambers is that lower temperatures can be achieved.  Most studies and publications have been done with this type of chamber.  The nitrogen being used to cool these chambers is the same nitrogen that makes up the air we breathe (actually 78% of it).  In either type of chamber, the client breathes room-air.  In the single person chamber, the operator raises the platform the client stands on up so that the head is above the heavier nitrogen vapors.  Here, the client breathes normal room-air.  In a recent safety evaluation, we have used a pulse oximeter to record blood oxygen saturation in more than 30 clients using the single person chamber and found no drop in blood oxygen saturation throughout the treatment.  For added safety, chambers are also equipped with an oxygen monitor.  In order to protect the more temperature sensitive tissues such as hands and feet, clients wear dry socks, slippers, and gloves, which we provide.  
5) Is it comfortable?
Before entering the Cryosauna, clients are required to dress in protective clothing composed of cotton socks, cotton underwear (for men), and gloves. The treatment is of short duration (2-3 minutes), and the cold is 'dry', so it is very tolerable.  Towards the end of the treatment, you may get a 'pins and needles' sensation, which disappears immediately after the treatment. 
6) How do I feel after the treatment?
During each session the body releases endorphins, which are hormones that make you feel good and energetic. The mood-enhancing effects from each session can last for days 
7) How many treatments should I do?
Depending on the condition of treatment, you should initially take 5 – 10 treatments in close succession (separated by 1-2 days — e.g. 3x/week) to maximize your results. After that you can take fewer treatment spaced further apart to maintain and improve on your results (e.g. once every week or two weeks). 
8) Can I catch a cold because of this procedure?
No. The immediate cold impact of the cryosession will raise the internal body temperature for a short period of time. The stimulation of the immune system can help decrease the severity and frequency of future colds.
9) Do I have to take a shower before or after?
No, you don't. This procedure is absolutely dry and does not make your skin wet. 
10) Who should not use whole body cryotherapy?
The following conditions are contraindications to whole body cryotherapy: Pregnancy, severe Hypertension (BP> 180/100), acute or recent myocardial infarction, unstable angina pectoris, arrhythmia, symptomatic cardiovascular disease, cardiac pacemaker, peripheral arterial occlusive disease, venous thrombosis, acute or recent cerebrovascular accident, uncontrolled seizures, Raynaud's Syndrome, fever, tumor disease, symptomatic lung disorders, bleeding disorders, severe anemia, infection, claustrophobia, cold allergy, age less than 18 years (parental consent to treatment needed), acute kidney and urinary tract diseases. 
12) What are the risks of whole body cryotherapy?
Whole body cryohtherapy is very well tolerated and has minimal risks: Fluctuations in blood pressure during the procedure by up to 10 points systolically (this effect reverses after the end of the procedure, as peripheral circulation returns to normal), allergic reaction to extreme cold (rare), claustrophobia, redness, and skin burns (only if exposed to low temperatures longer than recommended).
*These statements have not been evaluated by the FDA. These products are not intended to diagnose, treat, cure, or prevent any disease.
New Trigger Point course coming to Houston!
February 9th from 1-5pm!
To register click: https://www.regonline.com/Register/Checkin.aspx?EventID=1425877
Foam Rolling: Principles and Practices (Level 1; 4 hour)
New trigger point course coming to Houston! Self-myofascial release (SMR) has been shown to relieve muscle and joint pains and improve flexibility and range of motion.  This 4-hour workshop teaches the fundamentals of myofascia, reviews the latest SMR research and then dives into the Trigger Point Performance SMR movement philosophy using the GRID foam roller.  Participants walk away with practical knowledge and hands-on experience coaching and cueing movements that can be scaled to all-levels of general health and athletic clients for pre- and post-workout foam rolling.
Why do we love Self-Myofasical Release (SMR) at Valeo PT? Response from Paul – This is literally one of the first techniques we teach every new employee, volunteer, or student who comes through ValeoPT+FIT.  
Number 1, it puts the power of rehab and recovery back in the hands of the person who owns the body.  Our rehab philosophy is simple, we coach you on how to fix you, you must participate!  This is why we love techniques that our clients can use at home, because they can work on their body's a little all day long.  
Number 2, SMR speeds the rehab/recovery process by increasing blood flow, decreasing muscle tension, and helps to break up adhesions/scar tissue.  This is a nice article from Men's Health. 
Number 3, it is such an easy technique to incorporate into your daily life.  You can literally carry one of TpTherapy's Massage balls in your bag and get some release against your cubicle or office wall.  It only takes 1-3 minutes.  My personal favorite is the GRID, which will be the focus of the course this Sunday.  I love that it is hollow, so I can stuff my training clothes in it and it then goes in my carry-on luggage.  
Lastly, here is an intro video on the GRID.
We look forward to seeing you on Sunday!
This is open to the public and is a Level 1 course so there are NO prerequisites to attend.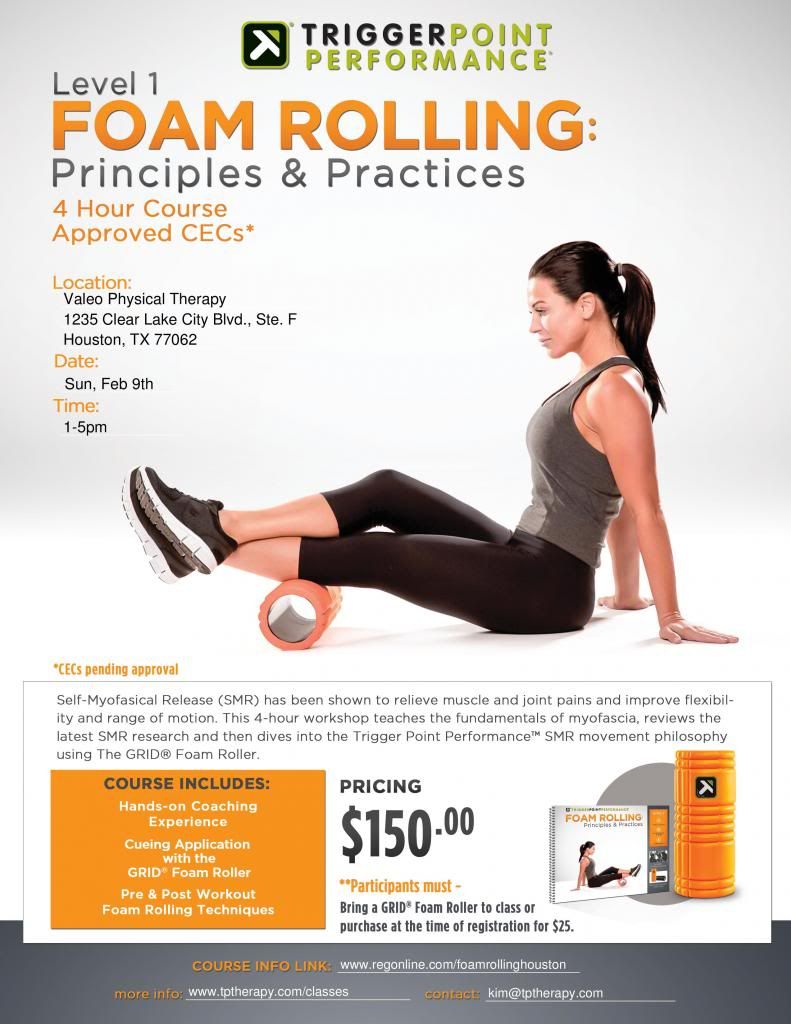 2013 Physical Therapy Insurance Benefits
We know everyone is busy with end of year and the Holiday season upon us. I wanted to send a quick reminder that most health insurance plans reset their deductibles at the beginning of the calendar year (check with your specific plan or HR rep for details).  This means that the deductibles you have worked hard to meet this year will be back again starting in January.  This is a great time to get any minor or major aches and pains evaluated and treatment established.  
Also, as a reminder, Texas is a limited direct access state for Physical Therapy.  This means that we can see anyone without physician referral or prescription for an evaluation and to establish a plan of care.  The physician can sign the plan of care and we can move forward with treatment.  Additionally, if we have seen you for the same or similiar issue within the prior 12 months, you can return to Physical Therapy without the need to see the physician.
This is a good time to update Home Exercise Programs or to just make sure your recovery is on track.
If you have any questions about your insurance benefits or would like to schedule an appointment contact Jennifer Phillips today at 877-488-1990 ext 1. We have about 5 slots available through the rest of this week and will schedule them first come, first serve.
Thank you,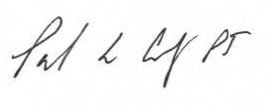 Valeo Physical Therapy 1235 Clear Lake City Blvd, Suite F Houston, TX 77062 281-402-1208
http://www.ValeoPT.com
2013 Poinsettia Sale!
The Bridge Over Troubled Waters Annual Poinsettia Fundraiser is underway and your poinsettias will be available for delivery or pick up on Wednesday, December 4th at Durrett Motor Company.  These are florist quality poinsettias that would go great in your home or business and also make great gifts!  For more information you can contact Claire Goodrum at 713-472-0753.
You can also click here to be redirected to The Bridge site.
ML830Laser in Houston
Check out our owner Paul Colosky as he discusses some of his personal story and what motivated him to bring the ML830 Laser to Houston.  Paul was interviewed yesterday by the owner of Microlight Corporation Mike Barbour.  Click the image below or the link listed below to listen.
Benefits of the ML830 Laser include:
- Reduced Pain, Reduced Inflammation, and Increased Tissue Healing.
 Typical treatment lasts between 10-40 minutes depending on the severity and the area being treated.  This devices is safe for adolescent sports treatment with often reported 80% improvement after 1 treatment session.
Conditions that respond very well include:
Arthritis
Back Pain
Plantar Fasciitis
Migraine Headaches
Trigger Point treatment
All Muscle Pain and Spasm
Post-Operative Pain
TMJ Pain/Dysfunction
* We have listed just a few examples.  The best way to determine if your case will respond well is to set up a FREE consultation with one of our excellent Physical Therapists and complete an evaluation and try the treatment.  Our patients love the ML830 laser and it has become known as the magic flash light!  Call 877-488-1990 to set up your appointment today.
Make it a Great Day!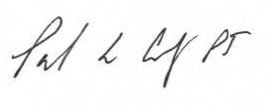 1235 Clear Lake City Blvd, Suite F
As many of you know Valeo PT supports The Bridge Over Trouble Waters (www.tbotw.org).  We sponsor a dinner every month where we purchase all the food and the Valeo PT staff go over and cook it up.  We have a great time and try to bring our Valeo PT atmosphere to the cafeteria for some great laughs for everyone.  Last month we noticed that they are very low on canned goods in their pantry, so we are kicking off a canned food drive to benefit The Bridge.  As a thank you, you will receive a voucher for 1 FREE ML830 laser treatment ($79 value) that you can use or gift for every 5 cans you bring into Valeo PT.  We will be delivering the canned goods on a rolling basis and we will accept canned goods through December 1st.
As I am sure many of you know the mission of The Bridge is to offer support, provide safety, and prevent domestic and sexual violence.  They also provide residential and long-term housing programs, outreach and education, and children's services.  We are proud to support the work they do and would deeply appreciate any thing you can do to help us further their mission.
Thank you,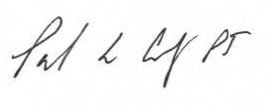 Benefits of the ML830 Laser include:
- Reduced Pain – Many experience improvement after ONE treatment.  Most conditions take between 2-9 treatments for complete alleviation of symptoms.  Chronic conditions may require more treatment.  This is why we always recommend that you get in for an appointment as soon as you notice pain.  
- Reduced Inflammation – Most acute inflammatory conditions will respond to treatment immediately.
- Increased Tissue Healing – Not only will the 830Laser help heal injured tissues and wounds faster, it also makes them stronger and less vulnerable to re-injury.
Check it out on Blog Radio at www.blogtalkradio.com/coldlasertoday
Application of LLLT (Low level laser therapy):
According to published Medical Reports, many acute and chronic conditions may be improved with laser use; including:
What's Causing my Neck Pain?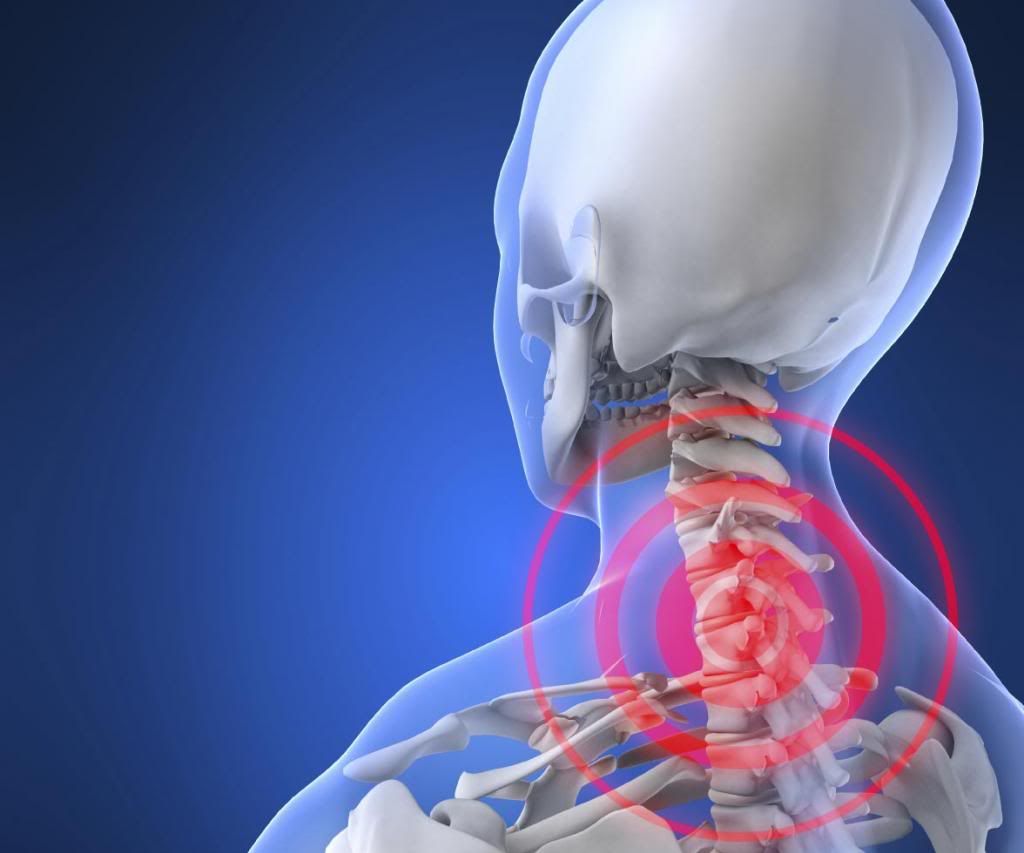 To find ultimate neck pain relief, you have to understand what forces are making your neck painful.  Once you understand what is causing your neck pain, you can then learn how to remove the forces that contribute to this neck pain.  The #1 force that contributes to neck problems is gravity and changes in load.  The neck has 16 small muscles, joints, and bones that must work together to balance and support 10-13 pounds of skull, brain, and blood.  Any injury that changes how these muscle, bones, and joints work will contribute to head and neck dysfunction and possibly headaches and neck pain. Continue reading →
Valeo Physical Therapy – Pain Relief Techniques
Myofascial Compression Techniques Course is now being offered at Valeo PT on Saturday, July 27, 2013.  This class is not just for healthcare professionals, anyone who wants to get a better understanding of how to treat their body with better pain relief techniques should attend.  This course also includes a Manual and all the tools you need to SAVE YOURSELF!
Check out the flyer below. (click continue reading to see flyer)
Valeo Fit Sports Performance Camps
Valeo Fit Better, Faster Stronger 2013
Core/Hip Strength, Dynamic Flexibility, Plyometrics, Speed & Agility, and nutrition education.
- Enhance Performance
- Increase Speed
- Increase Agility
- Improve Vertical Jump
- Learn How To Avoid Future Problems
We incorporate Sportsmetrics, Vertimax, and Functional Movement Systems, which are scientifically proven to decrease serious knee and hip injuries. This program is great from athletes of all types including volleyball, baseball, football, track, dance, gymnastics, hockey, and soccer to name a few.  This program is designed to enhance sports performance.
We will do a Functional Movement Screen (FMS)($100value included) before and after for all participants. This helps us design the perfect program for the athlete.
This program is highly individualized to the athlete, focusing on the athletes personal goals and areas of need. No where else will you get the individualized program design to meet the athletes performance needs. This camp was born out of frustration. We are constantly rehabilitating local athletes that present with severe movement deficiency's, poor core strength, and an inability to control themselves when landing from jumps or making quick movements. Our program design will address these deficiency's and at the same time improve sports performance.  Sign up today to reserve your spot!  We are limiting the enrollment to allow for optimum supervision and coaching.
This is for high school students, college athletes, and recreational athletes.
When:
Summer Phase I starts June 17th and goes through July 5th.
Summer Phase II starts July 8th and goes through August 2nd.
Athlete can attend 2 sessions per week.
Sessions will be Monday, Tuesday or Wednesday, Thursday.
Session times: 9-11am or 12-2pm
Where:
All sessions will be held at Valeo Fit adjacent to Valeo Physical Therapy at 1235 Clear Lake City Blvd, Houston, TX 77062
To Register Click Here or call Michelle or Aubrey for more information at 281-402-1208.
Valeo Ideal Weight Loss Seminar
The method includes four phases in the Ideal Protein Weight Loss Protocol.  During all four phases you will receive one-on-one coaching, teaching you how your body gains weight and what you should be eating in order to maintain a balanced weight.