Effective & Long Lasting Pain Relief
Physical Therapy is not the same everywhere you go. At Valeo we specialize in treatment programs with proven results to get our patients better as quick as possible. Our revolutionary treatments will promote a fast recovery and fill return to daily activities. We use advanced methods to unlock the healing potential within by targeting the source of the pain for long-lasting results. Even if you have tried other treatments and therapies, we offer programs that are right for you, and are proven to be the MOST effective for people suffering from:
Benefits of Our Programs:

1. Reduced pain
2. Start seeing immediate results
3. Learn how to avoid future problems
4. Live life more enjoyably
5. Return to a more active lifestyle
6. Sleep better
7. Increased flexibility & movement
8. Improved core stability
---
Physical Therapy In Houston
Physical Therapy In Houston is Being Redefined!
Revolutionary pain relief treatments that work immediately are available only at Valeo Physical Therapy. You will love that it is gentle and very affordable, whether you have insurance or not.
Physical Therapy in Valeo is not the same everywhere you go. The Valeo Physical Therapy team is caring and compassionate yet we are the best at what we do. The programs being offered here by our licensed physical therapists range from pain relief, joint replacement, athlete training and workers compensation. You'll find some of the best physical therapists Houston has to offer, and you'll find physical therapy services not being offered by other facilities. If you are looking for a physical therapist in Houston that will provide fast pain relief or to improve the quality of your life, we guarantee you will find the best physical therapist at our facility. Some of the reasons Valeo Physical Therapy is unlike any other lies in our caring staff and revolutionary pain relief procedures. We truly are the experts in relieving pain and improving the quality of life for our patients. Call today and get a free screening to determine if we are the right place for you.
Physical Therapy In Houston
(c) Copyright 2014 valeopt.com
Sports and Rehabilitation Course
PROvention Sports Training
Hosted by ValeoFIT
1235 Clear Lake City Blvd, Suite D, Houston, TX 77062
Register TODAY at:  www.nasatrxster.com
**These courses are open to the public and there are no prerequisites.  Also, you do not have to attend Saturday to attend Sunday!
Injury Prevention Training
Saturday October 18, 2014 from 9am to 5pm.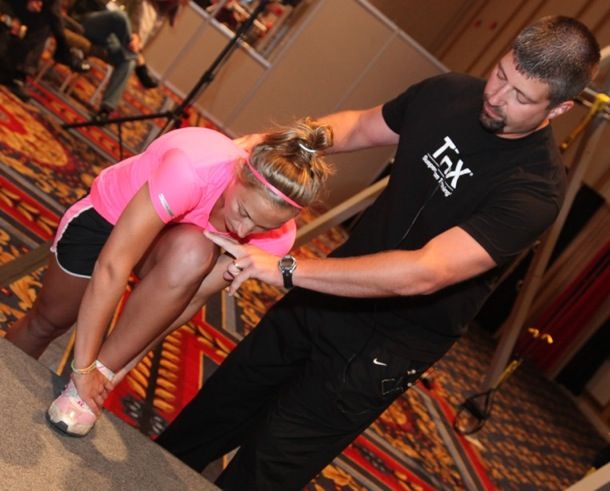 The best way to maintain and improve fitness is to prevent injury.  PROvention combines evaluation, exercise selection, and program implementation to maximize gains while minimizing injury risk.  With a few modifications to most strength and conditioning programs, injuries can be prevented.
The PROvention system equips sport coaches, athletic trainers, physical therapists, strength coaches, and fitness professionals with the skills and guidelines needed to simultaneously improve sport performance and decrease injury rates.
The PROvention system was initially developed in 2006 with men's and women's Division 1 basketball athletes.  It has been extremely successful in decreasing injuries over time.  Initial statistics are showing an injury rate of approximately 1/4 the rate of other similar teams and programs.  That type of success rate over 5+ years of data is not a coincidence.
On the surface, the system seems too simple to actually work and something that everyone should be doing anyway.  Both are true.  But, unfortunately, many of the things that everyone should be doing, doesn't happen.  The system involves detailed information on evaluating your athletes, correcting poor movements, providing a checklist to ensure proper exercise selection, and introducing new dense exercises.
PROvention training is truly taking a Medical Approach to Sports Performance Enhancement.
5 injuries that can be prevented with training:
– Non-Contact ACL Injury
– Hamstring Strain
– Low Back Pain
– Ankle Instability
– Shoulder Pain & Instability
Injury Rehabilitation Training
Sunday October 19, 2014 from 9am to 5pm
When returning from an injury one of the most important concepts is to add back appropriate forces to the recovering tissue that will rapidly return strength and function while minimizing chances for re-injury.  We often see many injuries being treated by simply treating the symptom(s) the client reports and this can lead to a lot of frustration for the client and the rehab professional.
This program is designed to help the rehab professional get to the root of the injury and return those clients to their activity with a good understanding of the issue and a decreased chance of re-injury.
Some of the most common conditions we see that are poorly treated include:
– Plantar Fasciitis
– Runner's Knee/Knee Pain
– Frozen Shoulder
– IT Band Syndrome/Lateral Knee Pain
– Low Back Pain
– Poor Ankle Mobility
SIGN UP TODAY:  www.nasatrxster.com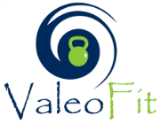 Donate Shoes for Team Nola
WE WANT YOUR SHOES!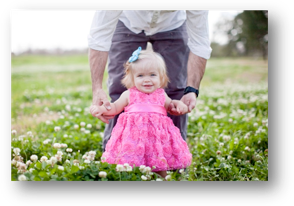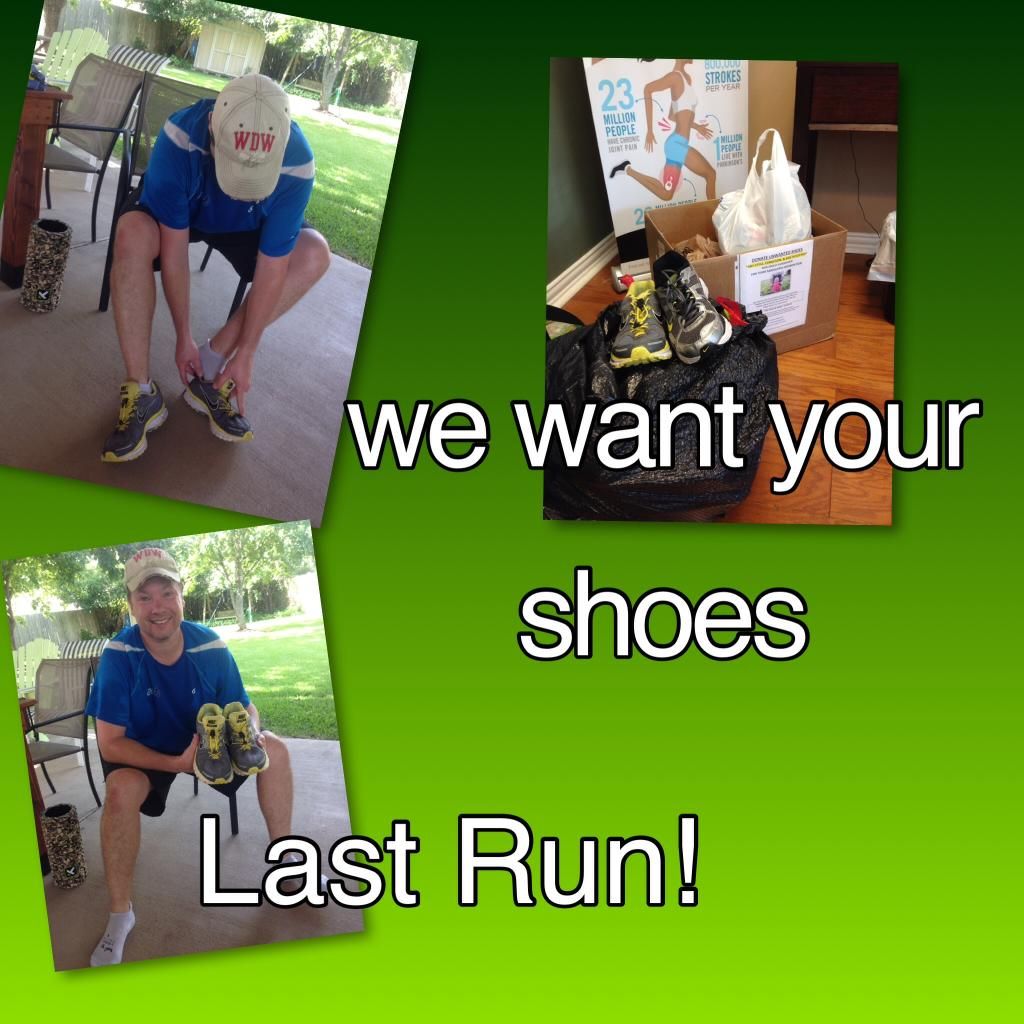 Nola has the most severe form of Sanfilippo Syndrome, a rare terminal disease.
 "Imagine your unwanted shoes making a huge difference in funding medical research and clinical trials.  They can!  Please donate, for a great cause."
Eliminate Repetitive Strain Injury – Valeo Physical Therapy
Repetitive strain injuries (RSIs) are "injuries to the musculoskeletal and nervous systems that may be caused by repetitive tasks, forceful exertions, vibrations, mechanical compression, or sustained or awkward positions".  RSIs are also known as cumulative trauma disorders, repetitive stress injuries, repetitive motion injuries or disorders, musculoskeletal disorders, and occupational or sports overuse syndromes. (wiki)  It has been reported that approximately 60% of all occupational injuries can be attributed to repetitive strain injury.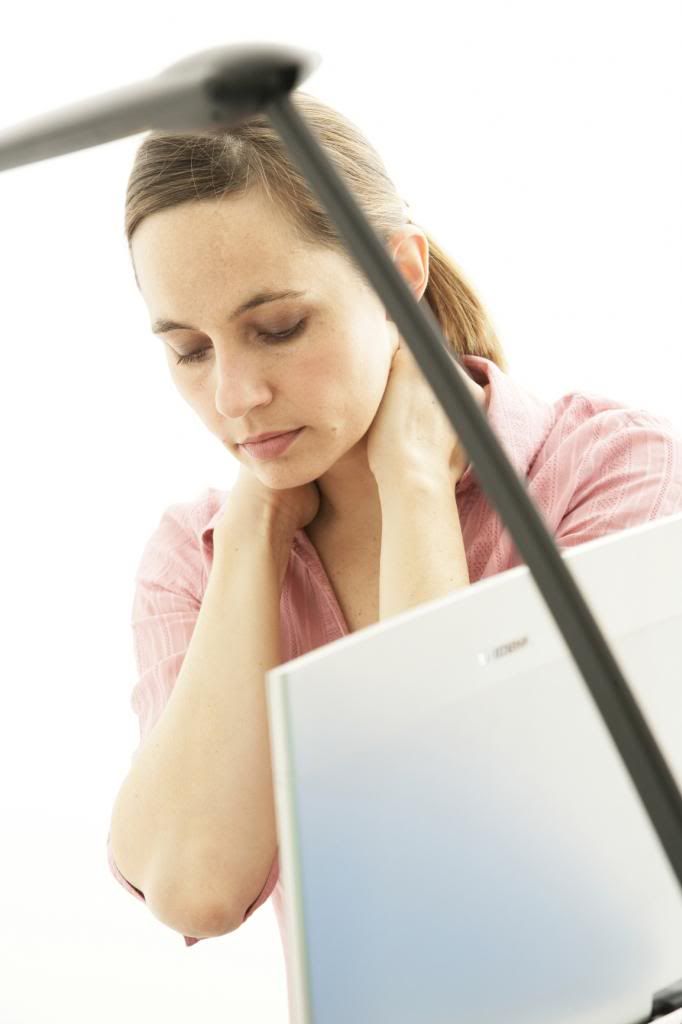 3 Main Causes
Valeo Fit Sports Performance Camps
Valeo Fit Better, Faster Stronger 2014
Core/Hip Strength, Dynamic Flexibility, Plyometrics, Speed & Agility, and nutrition education.
– Enhance Performance
– Increase Speed
– Increase Agility
– Improve Vertical Jump
– Learn How To Avoid Future Problems Continue reading →
Quick Treatment for Growing Pains
This has been one of the challenging areas for me as a Dad and a Physical Therapist.  My daughter, who recently turned 7, seems to come up with these sometimes random, but sometimes not so random leg pains.  These pains are generally passed off as "growing pains" and dismissed as a rite of passage.  This becomes difficult for me being a guy (solve anything) and a P.T. (solve anything related to the body) to just dismiss.  What can I say, I am a solve it kind of guy.
Research "tells us" that the pain is typically going to occur on both sides, usually comes on at night, pain is typically located in the muscles of the shin, calf, thigh, or back of the knee.  The pain is not usually in the joints (this one is particularly interesting to me – I'll explain later).  Pain can be mild to severe, the kids feel better in the morning, and no signs of inflammation (that can be seen).   This last one is also interesting – children may be moody or tired when experiencing growing pains. Continue reading →
Life with Multiple Sclerosis
Multiple Sclerosis (MS) is a clinical condition characterized by a loss of the myelin tissue that surrounds the nerves and aids in normal conduction of electrical impulses.
Common symptoms may include arm/leg weakness, difficulty with balance, impaired mobility, and problems with bladder function.  While MS itself cannot yet be cured, treatment is aimed at slowing the progression and helping patients maintain, recover, or use assist devices that allow them to be independent at home and in the community.  Physical Therapy play a vital role in this process and improves quality of life for patients with MS.
As a Physical Therapist, we work with the client to ensure that they maintain a degree of functionality and the ability to perform daily activities without too much difficulty. Continue reading →
Valeo Whole Body Cryotherapy is Freezing!
Will be open Saturday's May 3rd and May 31st!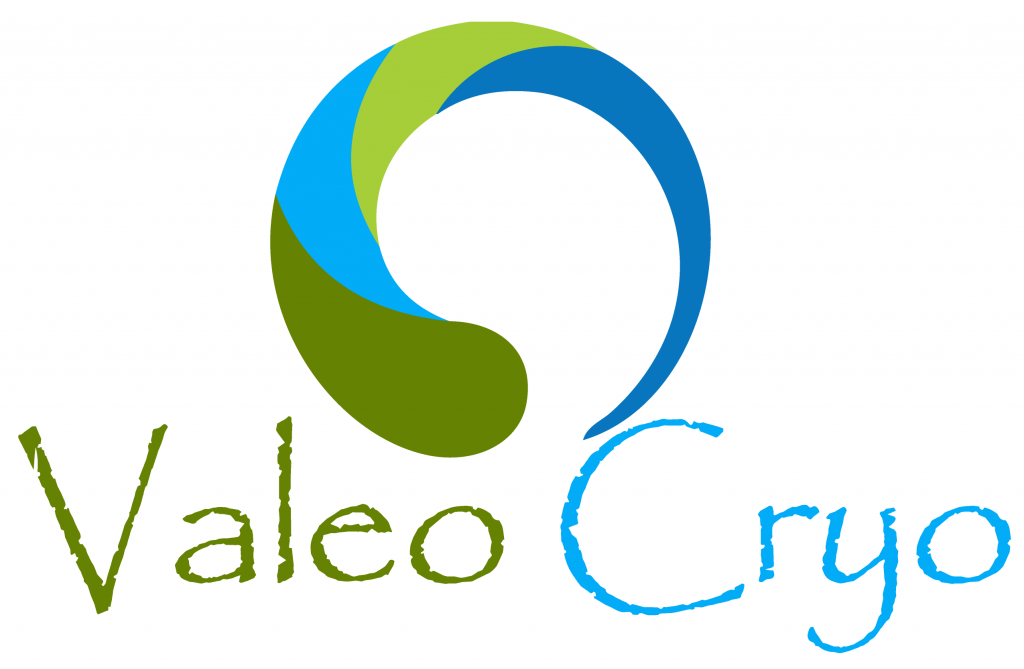 Check out this video from Nike.
1) Who developed this technology?
Whole body cryotherapy was originally developed in Japan in 1978 for the treatment of rheumatoid arthritis, and the benefits have been studied and refined in Europe since that time.
2) When was whole body cryotherapy developed?
Whole body cryotherapy has been used in Europe and Japan for more than three decades. Multiple research studies have been published in medical journals about the effects of whole body cryotherapy, and in many European countries the treatments are covered by medical insurance policies.
3) How does it work?
The Cryosauna uses gasiform nitrogen to lower the client's skin surface temperature by 30-50 degrees Fahrenheit over a period of two-three minutes. The skin reacts to the cold and sends messages to the brain that acts as a stimulant to the regulatory functions of the body. It produces the scanning of all areas that may not be working to their fullest potential. The skin exposure to the extreme temperatures also triggers the release of anti-inflammatory molecules and endorphins.
4) Is it safe?
Yes. Single person direct injection and multi-person walk-in cryochambers have been used for the past 30+ years without any severe adverse reaction ever recorded.  Problems have only arisen if a client steps into the machine with wet clothing, especially wet socks, as water will freeze immediately at these temperatures. The advantage of the single person chambers is that lower temperatures can be achieved.  Most studies and publications have been done with this type of chamber.  The nitrogen being used to cool these chambers is the same nitrogen that makes up the air we breathe (actually 78% of it).  In either type of chamber, the client breathes room-air.  In the single person chamber, the operator raises the platform the client stands on up so that the head is above the heavier nitrogen vapors.  Here, the client breathes normal room-air.  In a recent safety evaluation, we have used a pulse oximeter to record blood oxygen saturation in more than 30 clients using the single person chamber and found no drop in blood oxygen saturation throughout the treatment.  For added safety, chambers are also equipped with an oxygen monitor.  In order to protect the more temperature sensitive tissues such as hands and feet, clients wear dry socks, slippers, and gloves, which we provide.
5) Is it comfortable?
Before entering the Cryosauna, clients are required to dress in protective clothing composed of cotton socks, cotton underwear (for men), and gloves. The treatment is of short duration (2-3 minutes), and the cold is 'dry', so it is very tolerable.  Towards the end of the treatment, you may get a 'pins and needles' sensation, which disappears immediately after the treatment.
6) How do I feel after the treatment?
During each session the body releases endorphins, which are hormones that make you feel good and energetic. The mood-enhancing effects from each session can last for days
7) How many treatments should I do?
Depending on the condition of treatment, you should initially take 5 – 10 treatments in close succession (separated by 1-2 days — e.g. 3x/week) to maximize your results. After that you can take fewer treatment spaced further apart to maintain and improve on your results (e.g. once every week or two weeks).
8) Can I catch a cold because of this procedure?
No. The immediate cold impact of the cryosession will raise the internal body temperature for a short period of time. The stimulation of the immune system can help decrease the severity and frequency of future colds.
9) Do I have to take a shower before or after?
No, you don't. This procedure is absolutely dry and does not make your skin wet.
10) Who should not use whole body cryotherapy?
The following conditions are contraindications to whole body cryotherapy: Pregnancy, severe Hypertension (BP> 180/100), acute or recent myocardial infarction, unstable angina pectoris, arrhythmia, symptomatic cardiovascular disease, cardiac pacemaker, peripheral arterial occlusive disease, venous thrombosis, acute or recent cerebrovascular accident, uncontrolled seizures, Raynaud's Syndrome, fever, tumor disease, symptomatic lung disorders, bleeding disorders, severe anemia, infection, claustrophobia, cold allergy, age less than 18 years (parental consent to treatment needed), acute kidney and urinary tract diseases.
11) What are the risks of whole body cryotherapy?
Whole body cryohtherapy is very well tolerated and has minimal risks: Fluctuations in blood pressure during the procedure by up to 10 points systolically (this effect reverses after the end of the procedure, as peripheral circulation returns to normal), allergic reaction to extreme cold (rare), claustrophobia, redness, and skin burns (only if exposed to low temperatures longer than recommended).
*These statements have not been evaluated by the FDA. These products are not intended to diagnose, treat, cure, or prevent any disease.
 Valeo Cryo
1235 Clear Lake City Blvd, Suite F
Houston, TX 77062
281-402-1208