Effective & Long Lasting Pain Relief
Physical Therapy is not the same everywhere you go. At Valeo we specialize in treatment programs with proven results to get our patients better as quick as possible. Our revolutionary treatments will promote a fast recovery and fill return to daily activities. We use advanced methods to unlock the healing potential within by targeting the source of the pain for long-lasting results. Even if you have tried other treatments and therapies, we offer programs that are right for you, and are proven to be the MOST effective for people suffering from:
Benefits of Our Programs:

1. Reduced pain
2. Start seeing immediate results
3. Learn how to avoid future problems
4. Live life more enjoyably
5. Return to a more active lifestyle
6. Sleep better
7. Increased flexibility & movement
8. Improved core stability
---
Physical Therapy In Houston
Physical Therapy In Houston is Being Redefined!
Revolutionary pain relief treatments that work immediately are available only at Valeo Physical Therapy. You will love that it is gentle and very affordable, whether you have insurance or not.
Physical Therapy in Valeo is not the same everywhere you go. The Valeo Physical Therapy team is caring and compassionate yet we are the best at what we do. The programs being offered here by our licensed physical therapists range from pain relief, joint replacement, athlete training and workers compensation. You'll find some of the best physical therapists Houston has to offer, and you'll find physical therapy services not being offered by other facilities. If you are looking for a physical therapist in Houston that will provide fast pain relief or to improve the quality of your life, we guarantee you will find the best physical therapist at our facility. Some of the reasons Valeo Physical Therapy is unlike any other lies in our caring staff and revolutionary pain relief procedures. We truly are the experts in relieving pain and improving the quality of life for our patients. Call today and get a free screening to determine if we are the right place for you.
Physical Therapy In Houston
(c) Copyright 2014 valeopt.com
Donate Shoes for Team Nola
WE WANT YOUR SHOES!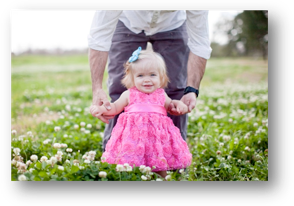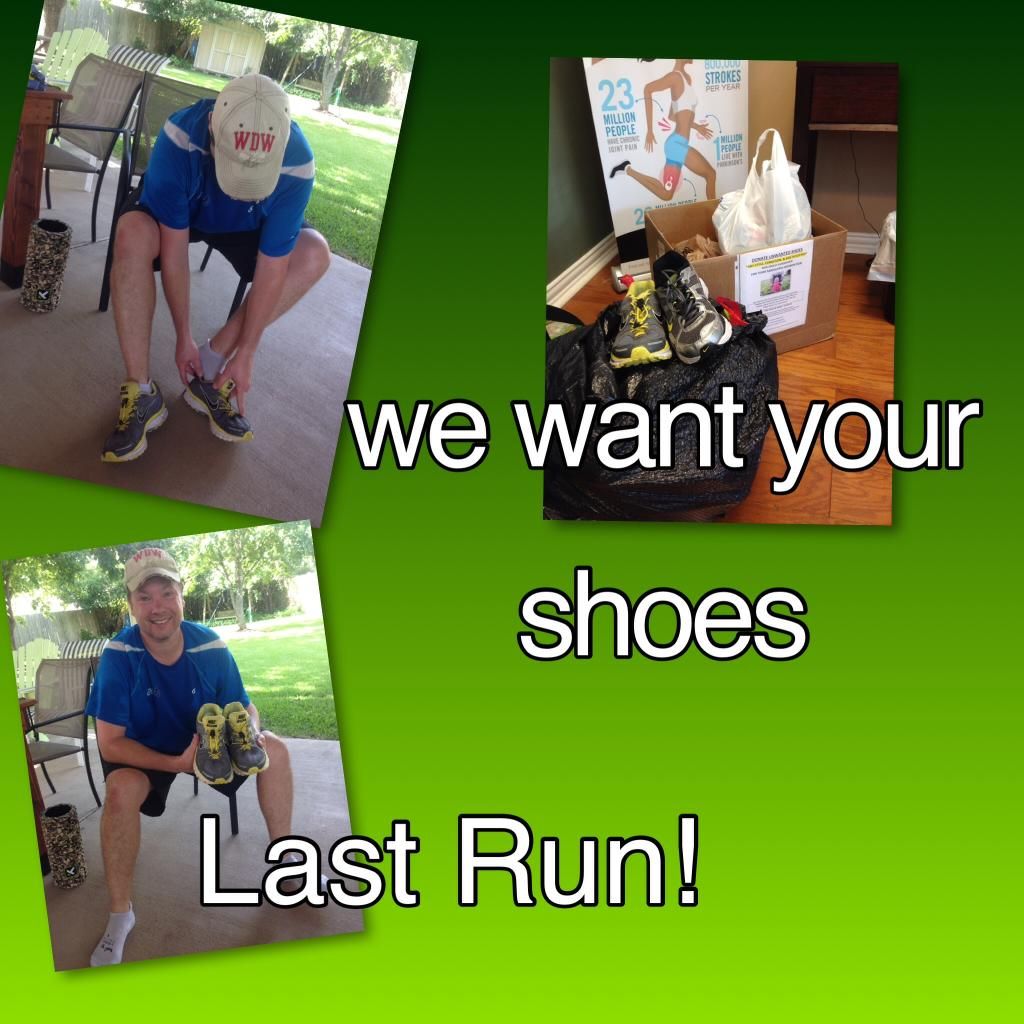 Nola has the most severe form of Sanfilippo Syndrome, a rare terminal disease.
 "Imagine your unwanted shoes making a huge difference in funding medical research and clinical trials.  They can!  Please donate, for a great cause."
**ANY STYLE AND CONDITION OF SHOES ARE ACCEPTED!
Drop off locations:
Valeo Physical Therapy Office (Clear Lake City Blvd, Suite F, 77062)
What is Sanfilippo Syndrome?
Sanfilippo syndrome is a genetic error of metabolism. It is a mucopolysaccharidoses, an MPS disorder, MPSlll. Mucopolysaccharides are long chains of sugar molecules, which are used in building connective tissues. When the body is finished using these molecules, it breaks them down, with enzymes, and disposes of them. Children with Sanfilippo syndrome are missing or are deficient in the enzyme to break down the molecules. Instead, the body stores these molecules in the cells. This storage causes progressive damage.
The syndrome causes significant neurological symptoms, including severe intellectual disability. IQs may be below 50. Most persons with Sanfilippo syndrome live into their teenage years. Some patients live longer, while others with severe forms die at an earlier age.
Possible Complications
Blindness
Inability to care for self
Intellectual disability
Nerve damage that slowly gets worse and eventually requires wheelchair use
Seizures
Cure
There is no cure however; the first gene therapy clinical trial is set for December 2014. Only 15 children will be chosen. Help them and all the ones who will follow.
****For additional information see: See: www.teamsanfilippo.org
Eliminate Repetitive Strain Injury – Valeo Physical Therapy
Repetitive strain injuries (RSIs) are "injuries to the musculoskeletal and nervous systems that may be caused by repetitive tasks, forceful exertions, vibrations, mechanical compression, or sustained or awkward positions".  RSIs are also known as cumulative trauma disorders, repetitive stress injuries, repetitive motion injuries or disorders, musculoskeletal disorders, and occupational or sports overuse syndromes. (wiki)  It has been reported that approximately 60% of all occupational injuries can be attributed to repetitive strain injury.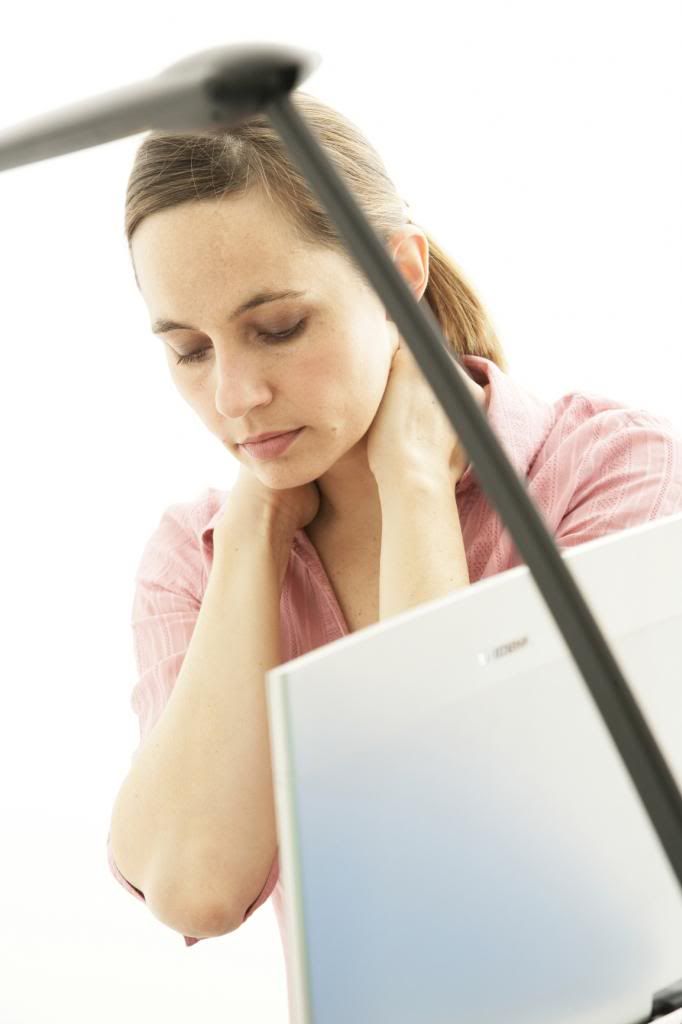 Cause
There are 3 main causes or contributing factors to repetitive strain injuries.  (Repetitive strain fact sheet)
1. Repeated rapid movements.
2. Forceful muscle movements or using the muscle to move heavy loads.
3. Prolonged static loading of the arms or legs.
Symptoms
The stress placed on the soft tissues (muscle, tendons, nerves) of the extremities can result in compression, entrapments, changes in the anatomy of your muscle, and changes in the functioning of your muscles and tendons.  This can lead to joint surfaces becoming maligned and increase your risk for inflammation and developing arthritis & muscle tendon tears.
Common symptoms may include:
Tingling
Pain
Stiff or achy joints
Intermittent numbness
Achy muscles
Muscles that seem to always have "knots". This is the most common and often times the earliest warning that something is not entirely right. If these "knots" are always there or don't go away with massage therapy or come back after massage therapy, there is more that needs to be assessed!  Call US Now if this is YOU!
If left untreated, these symptoms can become chronic conditions that can be difficult to treat including:
Carpal tunnel syndrome CTS
Tendonitis
Tenosynovitis
Various muscle strains or tears
Joint arthritis
Prevention is Better than Treatment
It is important to recognize the symptoms as early as possible and then get help.  When identified early and a plan of action set, repetitive strain injuries can be completely avoided.  These plans can be completed and implemented usually within 2-4 sessions with the physical therapists at Valeo Physical Therapy.  If more training is required we can also use our highly trained fitness trainers.
Prevention Tips
If you participate in a sport, job, or other recreational activity that includes repetitive activity, it is vital to get out of the prolonged position (sitting, slouching, & keyboarding) and experience corrective stress.
Do not maintain any one position (sitting, slouching, static standing, bending, reaching, or keyboarding) for longer than 30 minutes.  Super tip: you don't have to completely stop and do some therapy just get out of that position.  Example – keyboarding (Corrective Stress – stop typing, move chair back, sit forward in chair, 3 – correct breaths, then 3-5 reps of squeezing shoulder blades together). Go back to work.
Maintain hydration – dehydrated soft tissue looses its ability to contract, relax, and respond to stress.
Complete corrective exercise program specific to your primary repetitive strain activity.  Example – prolonged sitting/keyboarding.  Problem – Head drops tightening the stabilizing muscle of the front of the neck.  Shoulders roll forward changing the joint and muscle relationships around the shoulder (leads to arthritis and rotator cuff strains/tears).  Hips are flexed causing our abdominals and big glut max (hip extenders) to become dormant (leads to back/hip/knee pain and hip/knee arthritis).  Corrective exercises may include glut squeezes or bridges, core strengthening (side plank), shoulder retractions, and neck stretches.  If this person is a runner they need to do more glut activation as a warm up to running.  If this person is a strength trainer then they need to work on the back 2 x for every 1 x they do chest.
Physical Therapy Treatment
If we have to treat it we can, and the body responds very quickly as long as it has not become a chronic issue (>12 months).  Typical treatment includes:
Normalizing flexibility and proper strengthening (re-activating) target muscles
Postural retraining if related
Bracing or taping if indicated
Ergonomic assessment and intervention if required.
We Will Get You Back In The Game
The goal of physical therapy when treating RSI, is to reduce the immediate pain, correct imbalances, and normalize strength.  Since RSI is often times a chronic injury and develops slowly over time, a physical therapy program is essential to begin the recovery process and requires the active participation of the patient.
We will provide a long-term solution to prevent further injury and return to normal life activities. Our programs are personalized and designed to meet your specific life demands to keep you in the game.
Call us today to schedule a consultation and learn how we can help you or a someone you care about recover from repetitive strain injury.
Valeo Physical Therapy 1235 Clear Lake City Blvd, Suite F Houston, TX 77062 281-402-1208
Valeo Fit Sports Performance Camps
Valeo Fit Better, Faster Stronger 2014
Core/Hip Strength, Dynamic Flexibility, Plyometrics, Speed & Agility, and nutrition education.
– Enhance Performance
– Increase Speed
– Increase Agility
– Improve Vertical Jump
– Learn How To Avoid Future Problems Continue reading →
Quick Treatment for Growing Pains
This has been one of the challenging areas for me as a Dad and a Physical Therapist.  My daughter, who recently turned 7, seems to come up with these sometimes random, but sometimes not so random leg pains.  These pains are generally passed off as "growing pains" and dismissed as a rite of passage.  This becomes difficult for me being a guy (solve anything) and a P.T. (solve anything related to the body) to just dismiss.  What can I say, I am a solve it kind of guy.
Research "tells us" that the pain is typically going to occur on both sides, usually comes on at night, pain is typically located in the muscles of the shin, calf, thigh, or back of the knee.  The pain is not usually in the joints (this one is particularly interesting to me – I'll explain later).  Pain can be mild to severe, the kids feel better in the morning, and no signs of inflammation (that can be seen).   This last one is also interesting – children may be moody or tired when experiencing growing pains. Continue reading →
Life with Multiple Sclerosis
Multiple Sclerosis (MS) is a clinical condition characterized by a loss of the myelin tissue that surrounds the nerves and aids in normal conduction of electrical impulses.
Common symptoms may include arm/leg weakness, difficulty with balance, impaired mobility, and problems with bladder function.  While MS itself cannot yet be cured, treatment is aimed at slowing the progression and helping patients maintain, recover, or use assist devices that allow them to be independent at home and in the community.  Physical Therapy play a vital role in this process and improves quality of life for patients with MS.
As a Physical Therapist, we work with the client to ensure that they maintain a degree of functionality and the ability to perform daily activities without too much difficulty. Continue reading →
Valeo Whole Body Cryotherapy is Freezing!
Will be open Saturday's May 3rd and May 31st!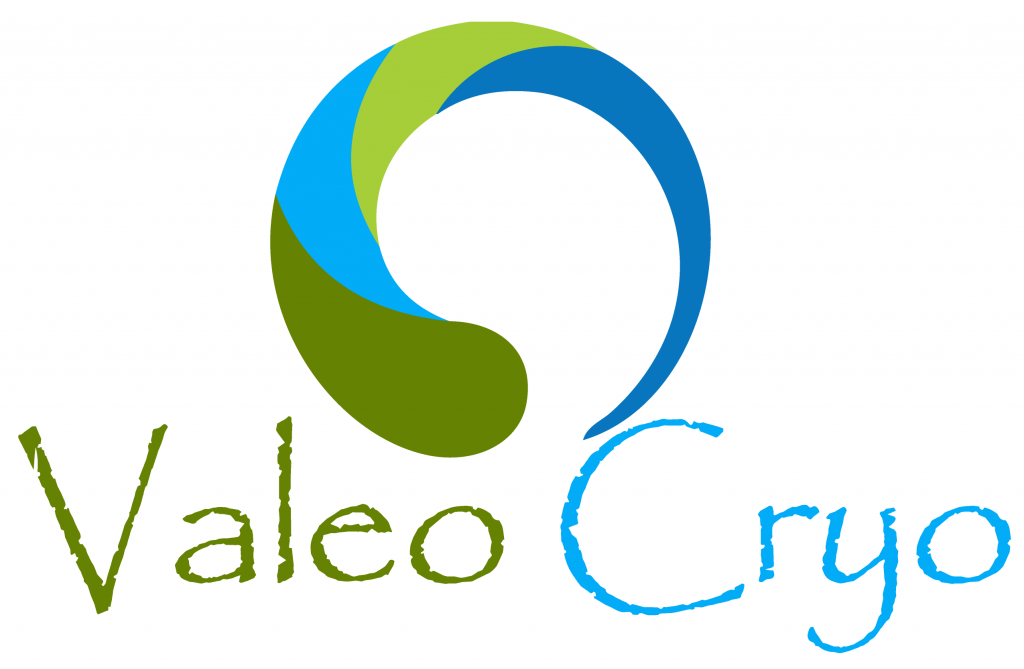 Check out this video from Nike.
1) Who developed this technology?
Whole body cryotherapy was originally developed in Japan in 1978 for the treatment of rheumatoid arthritis, and the benefits have been studied and refined in Europe since that time.
2) When was whole body cryotherapy developed?
Whole body cryotherapy has been used in Europe and Japan for more than three decades. Multiple research studies have been published in medical journals about the effects of whole body cryotherapy, and in many European countries the treatments are covered by medical insurance policies.
3) How does it work?
The Cryosauna uses gasiform nitrogen to lower the client's skin surface temperature by 30-50 degrees Fahrenheit over a period of two-three minutes. The skin reacts to the cold and sends messages to the brain that acts as a stimulant to the regulatory functions of the body. It produces the scanning of all areas that may not be working to their fullest potential. The skin exposure to the extreme temperatures also triggers the release of anti-inflammatory molecules and endorphins.
4) Is it safe?
Yes. Single person direct injection and multi-person walk-in cryochambers have been used for the past 30+ years without any severe adverse reaction ever recorded.  Problems have only arisen if a client steps into the machine with wet clothing, especially wet socks, as water will freeze immediately at these temperatures. The advantage of the single person chambers is that lower temperatures can be achieved.  Most studies and publications have been done with this type of chamber.  The nitrogen being used to cool these chambers is the same nitrogen that makes up the air we breathe (actually 78% of it).  In either type of chamber, the client breathes room-air.  In the single person chamber, the operator raises the platform the client stands on up so that the head is above the heavier nitrogen vapors.  Here, the client breathes normal room-air.  In a recent safety evaluation, we have used a pulse oximeter to record blood oxygen saturation in more than 30 clients using the single person chamber and found no drop in blood oxygen saturation throughout the treatment.  For added safety, chambers are also equipped with an oxygen monitor.  In order to protect the more temperature sensitive tissues such as hands and feet, clients wear dry socks, slippers, and gloves, which we provide.
5) Is it comfortable?
Before entering the Cryosauna, clients are required to dress in protective clothing composed of cotton socks, cotton underwear (for men), and gloves. The treatment is of short duration (2-3 minutes), and the cold is 'dry', so it is very tolerable.  Towards the end of the treatment, you may get a 'pins and needles' sensation, which disappears immediately after the treatment.
6) How do I feel after the treatment?
During each session the body releases endorphins, which are hormones that make you feel good and energetic. The mood-enhancing effects from each session can last for days
7) How many treatments should I do?
Depending on the condition of treatment, you should initially take 5 – 10 treatments in close succession (separated by 1-2 days — e.g. 3x/week) to maximize your results. After that you can take fewer treatment spaced further apart to maintain and improve on your results (e.g. once every week or two weeks).
8) Can I catch a cold because of this procedure?
No. The immediate cold impact of the cryosession will raise the internal body temperature for a short period of time. The stimulation of the immune system can help decrease the severity and frequency of future colds.
9) Do I have to take a shower before or after?
No, you don't. This procedure is absolutely dry and does not make your skin wet.
10) Who should not use whole body cryotherapy?
The following conditions are contraindications to whole body cryotherapy: Pregnancy, severe Hypertension (BP> 180/100), acute or recent myocardial infarction, unstable angina pectoris, arrhythmia, symptomatic cardiovascular disease, cardiac pacemaker, peripheral arterial occlusive disease, venous thrombosis, acute or recent cerebrovascular accident, uncontrolled seizures, Raynaud's Syndrome, fever, tumor disease, symptomatic lung disorders, bleeding disorders, severe anemia, infection, claustrophobia, cold allergy, age less than 18 years (parental consent to treatment needed), acute kidney and urinary tract diseases.
11) What are the risks of whole body cryotherapy?
Whole body cryohtherapy is very well tolerated and has minimal risks: Fluctuations in blood pressure during the procedure by up to 10 points systolically (this effect reverses after the end of the procedure, as peripheral circulation returns to normal), allergic reaction to extreme cold (rare), claustrophobia, redness, and skin burns (only if exposed to low temperatures longer than recommended).
*These statements have not been evaluated by the FDA. These products are not intended to diagnose, treat, cure, or prevent any disease.
 Valeo Cryo
1235 Clear Lake City Blvd, Suite F
Houston, TX 77062
281-402-1208
New Trigger Point course coming to Houston!
February 9th from 1-5pm!
To register click: https://www.regonline.com/Register/Checkin.aspx?EventID=1425877
Foam Rolling: Principles and Practices (Level 1; 4 hour)
New trigger point course coming to Houston! Self-myofascial release (SMR) has been shown to relieve muscle and joint pains and improve flexibility and range of motion.  This 4-hour workshop teaches the fundamentals of myofascia, reviews the latest SMR research and then dives into the Trigger Point Performance SMR movement philosophy using the GRID foam roller.  Participants walk away with practical knowledge and hands-on experience coaching and cueing movements that can be scaled to all-levels of general health and athletic clients for pre- and post-workout foam rolling.
Why do we love Self-Myofasical Release (SMR) at Valeo PT? Response from Paul – This is literally one of the first techniques we teach every new employee, volunteer, or student who comes through ValeoPT+FIT.  
Number 1, it puts the power of rehab and recovery back in the hands of the person who owns the body.  Our rehab philosophy is simple, we coach you on how to fix you, you must participate!  This is why we love techniques that our clients can use at home, because they can work on their body's a little all day long.  
Number 2, SMR speeds the rehab/recovery process by increasing blood flow, decreasing muscle tension, and helps to break up adhesions/scar tissue.  This is a nice article from Men's Health. 
Number 3, it is such an easy technique to incorporate into your daily life.  You can literally carry one of TpTherapy's Massage balls in your bag and get some release against your cubicle or office wall.  It only takes 1-3 minutes.  My personal favorite is the GRID, which will be the focus of the course this Sunday.  I love that it is hollow, so I can stuff my training clothes in it and it then goes in my carry-on luggage.  
Lastly, here is an intro video on the GRID.
We look forward to seeing you on Sunday!
This is open to the public and is a Level 1 course so there are NO prerequisites to attend.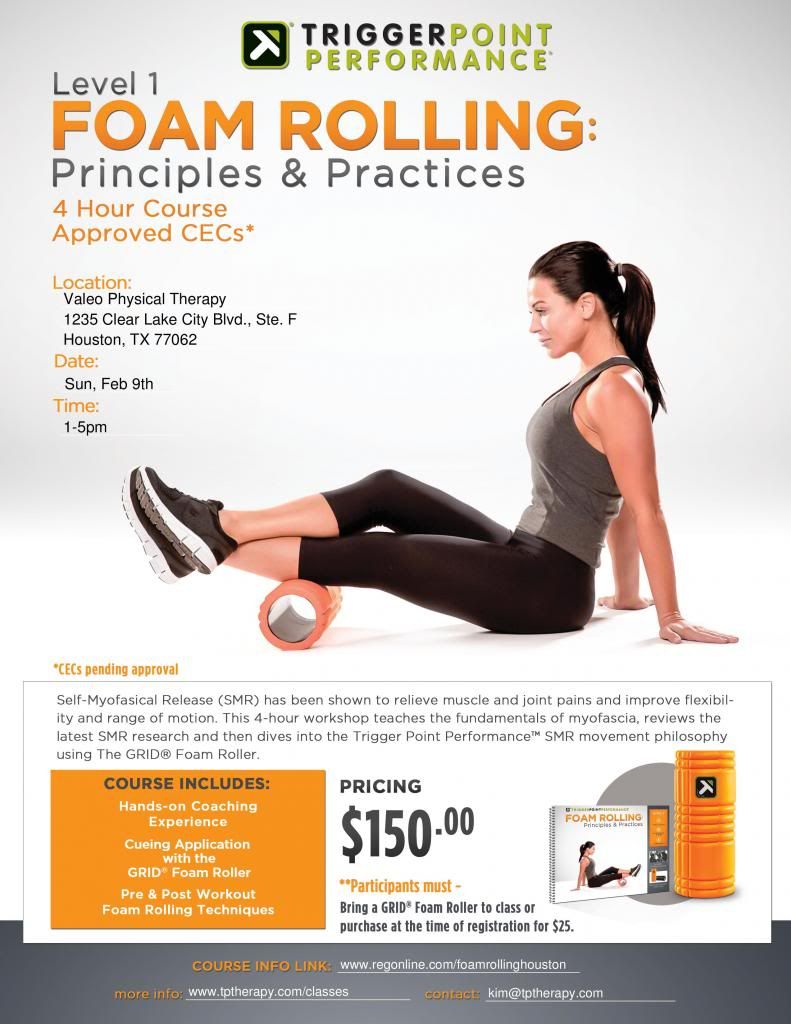 2013 Physical Therapy Insurance Benefits
We know everyone is busy with end of year and the Holiday season upon us. I wanted to send a quick reminder that most health insurance plans reset their deductibles at the beginning of the calendar year (check with your specific plan or HR rep for details).  This means that the deductibles you have worked hard to meet this year will be back again starting in January.  This is a great time to get any minor or major aches and pains evaluated and treatment established.  
Also, as a reminder, Texas is a limited direct access state for Physical Therapy.  This means that we can see anyone without physician referral or prescription for an evaluation and to establish a plan of care.  The physician can sign the plan of care and we can move forward with treatment.  Additionally, if we have seen you for the same or similiar issue within the prior 12 months, you can return to Physical Therapy without the need to see the physician.
This is a good time to update Home Exercise Programs or to just make sure your recovery is on track.
If you have any questions about your insurance benefits or would like to schedule an appointment contact Jennifer Phillips today at 877-488-1990 ext 1. We have about 5 slots available through the rest of this week and will schedule them first come, first serve.
Thank you,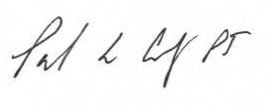 Valeo Physical Therapy 1235 Clear Lake City Blvd, Suite F Houston, TX 77062 281-402-1208
http://www.ValeoPT.com
2013 Poinsettia Sale!
The Bridge Over Troubled Waters Annual Poinsettia Fundraiser is underway and your poinsettias will be available for delivery or pick up on Wednesday, December 4th at Durrett Motor Company.  These are florist quality poinsettias that would go great in your home or business and also make great gifts!  For more information you can contact Claire Goodrum at 713-472-0753.
You can also click here to be redirected to The Bridge site.